Related topics:
The mission of the Goldman Prize is to 'inspire, educate and motivate.' The heroism and courage demonstrated by the Prize recipients year after year inspires us to believe in overcoming incredible odds, educates us by providing insight into environmental issues going on all over the world, and motivates us to take action in our own lives.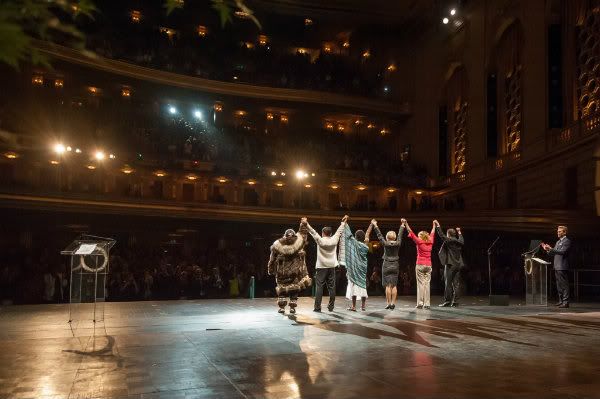 But don't take our word for it; here is what we heard from our readers and Facebook fans say about the 2012 Goldman Prize announcement:
"As always, this was amazing, inspirational and powerful. The prize winners humble me beyond words. I find myself saying to myself, 'What stops me from making a difference such as this?' "
"Congratulations to all prize winners, you are my inspiration to save our future generations."
"The children and their children's children will thank you. Dangerous, but great effort. You all deserve it!"
"Inspiring stories of individuals taking personal tragedies and turning them into monumental achievements. Thank you Goldman Family for your support of their efforts. Changing the world one place at a time."
SHARE THIS WITH: