Related topics:
Goldman Prize nominating partner, International Rivers, released a new report this month entitled, "The Downstream Impacts of Ethiopia's Gibe III Dam." The report details the damage the Gibe III project will do to the Lower Omo River Valley and Lake Turkana if construction is completed.
The report confirms that Lake Turkana receives 90% of its inflow from the Omo River and the lake's surrounding ecosystems and fisheries depend on the river's annual floods. The Gibe III Dam would disrupt the natural flood cycle and significantly lower the lake's water levels- causing it to become undrinkable in some areas. The shrinking shoreline and depleted resources would almost certainly result in an increase in armed conflicts within the already contentious Kenya/Ethiopia/South Sudan border region.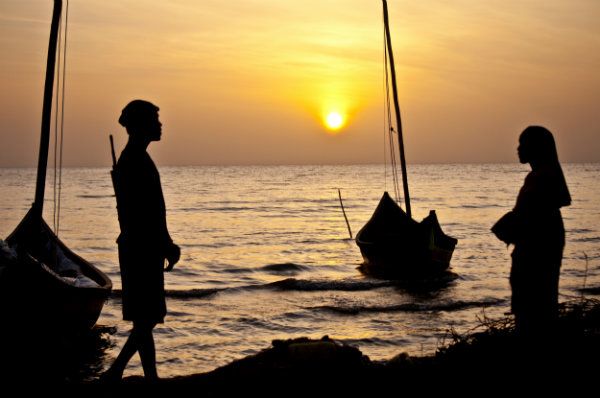 The 2012 Goldman Prize recipient from Kenya, Ikal Angelei, was awarded the Prize for her efforts to halt the Gibe III dam, which has the potential to displace and disrupt the lives of over 500,000 people. Lake Turkana is also home to some of the world's oldest human fossils and is an UNESCO World Heritage site.
In 2008, Angelei founded Friends of Lake Turkana (FoLT) to organize local and international resistance to the project. Angelei successfully convinced major banks, including the World Bank, the European Investment Bank and the African Development Bank, to withdraw their considerations for financing of the Gibe III Dam.
However, according the the FoLT website, "despite the impacts to its own people and the lake, Kenya has agreed to purchase power from the dam, and the World Bank and African Development Bank have both agreed to fund the transmission line that will bring the dam's electricity to Kenya."
Angelei is calling on the Kenyan government "to respect the rights of its people and halt its involvement in power purchases from Gibe III Dam. We call on the bilateral agencies to recognize the destruction that the dam and large plantations will bring on Lake Turkana, and withdraw budget support for Ethiopia that will underwrite destructive infrastructure."
SHARE THIS WITH: